CURATED TOURS AND CUSTOM EXPERIENCES
Offering peace of mind to our travelers and delivering tours that go well beyond your expectations is our ultimate goal. We want travelers to experience the marvels of this country. Those marvels are her natural landscapes, cultures, cuisines and the spirit of the South African people. Each experience should be met with celebration, this is our fundamental belief. It's a celebration of the place we call home while creating unforgettable memories together.
We invite you to Revel in our experiences.

CAPE TOWN | GARDEN ROUTE | ADDO | BEYOND
cape winelands bounce tour
1 Day. 4 Extraordinary Wine Farms. A tour of one of the world's most exciting and prominent wine tasting destinations.
$120.00 PER A PERSON
1 Day. 3 Activities. A day of truly breathtaking scenery. We'll cruise along unspoiled coastline from Cape Town to Simons Town. You'll have the chance to make friends with a Penguin or two.

$130.00 PER A PERSON

VIEW THIS TOUR
1 Day. 3 Activities. We venture east of the city along the coast and arrive in the Whale Watching town of Hermanus. Experience one of the world's largest mammals, wine tasting at a lagoon based estate and a visit to the Penguins at Stony Point.

$170.00 PER A PERSON

VIEW THIS TOUR
1 Day. 3 Activities. This tour is for the thrill seeker looking to tick of more than one bucket list experience. Escape Cape Town for a day as we introduce to two very different but equally awesome ocean species
FROM $240.00 PER A PERSON
one-day safari experience
Escape the city and join us for a trip to the Fairy Glen Private Game Reserve, a family owned establishment about one hour from Cape Town. Set at the foot of the spectacular Brandwacht Mountains.
The big 5 awaits coupled with a return trip via the memorable Bainskloof Pass road, you'll also have the chance to visit a local brewery or wine farm before returning back to Cape Town.

FROM $170.00 PER A PERSON

VIEW THIS TOUR
1 Day. 4 Distilleries. An experience tour showcasing some of the best craft gin Cape Town and the Winelands has to offer. The Gin 'revolution' has taken the Mother City by storm and we've made sure that you don't miss out.

$130.00 PER A PERSON
1 Day. 3 Activities. Countless memories. Come and play in Africa's most vibrant city.
$120.00 PER A PERSON

VIEW THIS TOUR
Unique wine experiences tour
1 Day. 4 One-of-a-kind tasting experiences and locations. Join us as we celebrate a collaboration of remarkable and creative tasting concepts. A tour like no other.
$125.00 PER A PERSON
GARDEN ROUTE & KAROO EXPERIENCE
(OUR FLAGSHIP TOUR)

4 Days. 4 Regions. For the traveler looking to experience a little bit of everything that the Western Cape has to offer. From Cape Town to Garden Route and through the Klein Karoo, these curated experiences range from wine pairings to Big 5 viewings to boat cruises and more. See it all!

FROM $700.00 PER A PERSON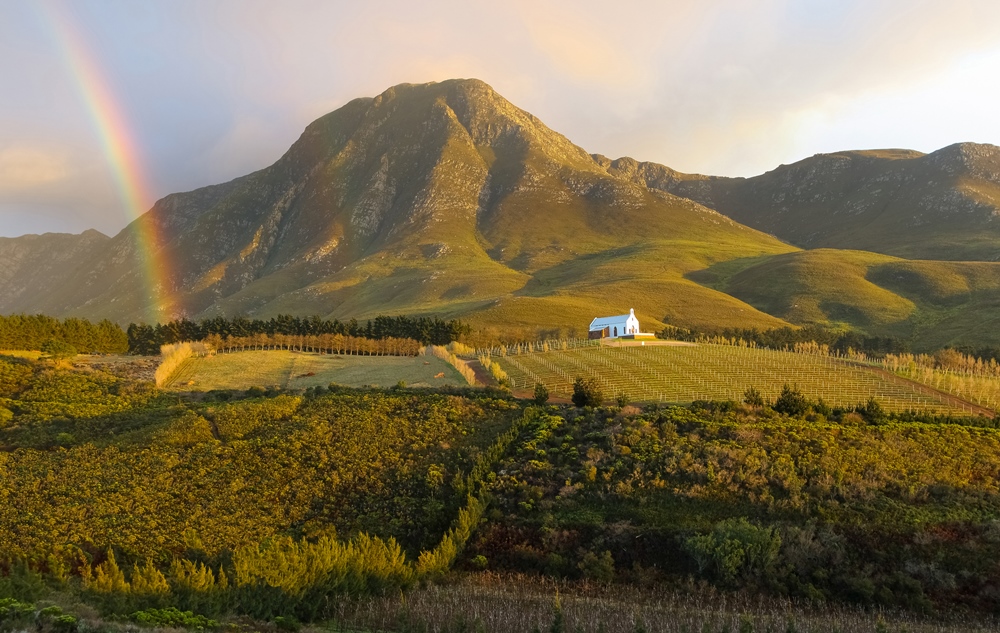 2 Days. 1 Night. 6 Locations. Distinctly different but equally delightful. Join us as we tour through the Hemel & Aarde and Robertson Wine Valleys. This is a personal favourite of the vino and landscape lover!
FROM $330.00 PER A PERSON
EXPERIENCE THE KLEIN KAROO
1 Day. 4 Activities. Marvel at one of South Africa's most sought after travel destinations. Views, mountainous countryside, wildlife, tasting experiences and caves are in abundance.

One of our flagship tours and a must for anyone visiting the Garden Route region.

$260.00 PER A PERSON

VIEW THIS TOUR
Cape to addo Traveler tour
5 Days. 5 Regions.. A truly South African experience inclusive of authentic and fulfilling activities en route.
From the streets of Cape Town to the lush remote forests of the Eastern Cape. This is for the traveler looking for the ultimate inland and coastal experience. 9 Days of thrill.
Have an idea for your own trip? That's cool! We would love to hear all about it. You can use our list of curated experiences as a starting point. Allow us to build your dream holiday with a Reveler touch.