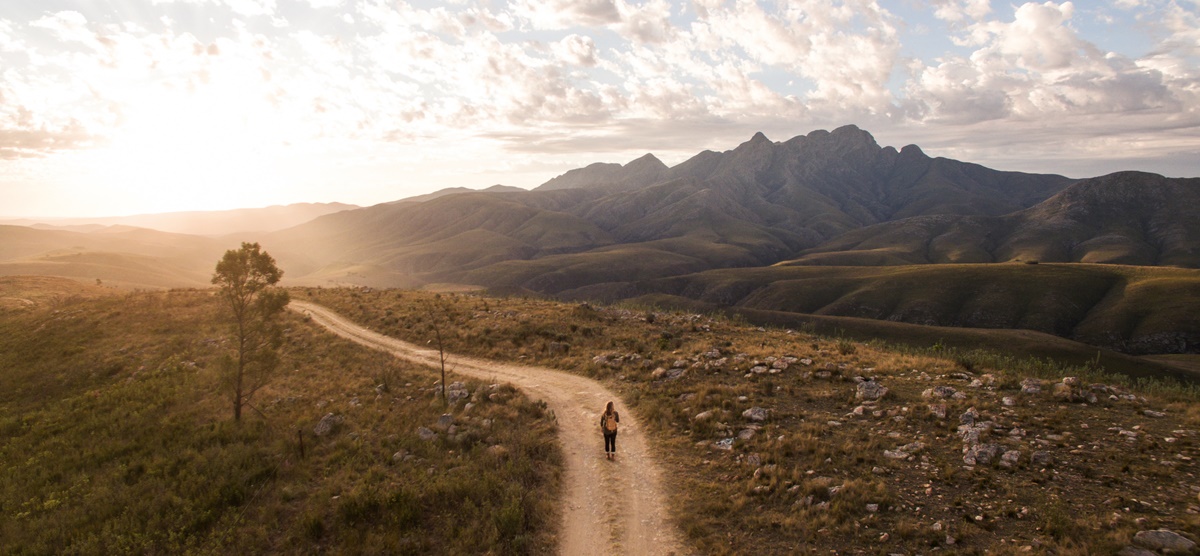 A 4 Day Garden Route and
Karoo Experience
4 DAYS. 3 NIGHTS. ENDLESS MEMORIES.
If you're looking to see more of the incredible countryside without venturing outside of the Western Cape then this experience is tailor-made for you. The Garden Route offers travelers contrasting landscapes from mountain passes and untouched beaches to safari drives and one-on-one encounters with Africa's biggest mammal, this is one trip you need to be on to complete your visit to SA. The 2nd half of the tour ventures into the gems of the Klein Karoo. Blend your own wine, go on a river cruise, braai with new friends at the foot of the Langeberg mountains. 4 Days. 4 Regions, over 1200 kilometers of pure road trip joy! For the traveler looking to experience a little bit of everything that the Western Cape has to offer. Good times await!

You'll have your own private tour guide and companion who is well traveled along this route. Pick time is 7am and we'll return to Cape Town at 5pm, 4 days later. For groups larger than 7, you'll have 2 private guides.
Duration of Tour: 4 Days, 3 Nights
Here's what you can look forward to over 4 incredible days:
Day 1 - Exploring the Countryside & Coast
Coffee and breakfast stop at the No.1 Farm Stall in South Africa. A host of delicacies and refreshments are available and created from strictly local produce.

We then arrive in the famous whale watching town of Hermanus. It is indeed whale watching season, we certainly hope to catch a more than just a glimpse of these incredible animals from different vantage points. You'll also get to meet the well-known whale caller of Walker Bay. (WHALE SEASON: JULY - JANUARY)

Our journey then takes us north to one of the Cape's most sought after Game Reserve's, The Garden Route Game Lodge, where you'll be taken on a 2 hour safari drive. The Big 5 await! Enjoy a cocktail on the viewing deck after as you look over the vast open bush. You'll love this location!

We'll then head to one of our favorite secret sunset spots close to Herold's Bay for a sunset drink. Loads of incredible ocean views! (ONLY POSSIBLE WHEN TOURING WITH 6 PAX OR LESS AS 4X4 VEHICLES NEEDED)

Our overnight accommodation is based in Wilderness where your tour companions will prepare a traditional South African Braai (BBQ) coupled with tasty side dishes. (Vegetarian + vegan options available)
Day 2 - The Heart of the Garden Route
After a busy first day our morning will start with a few energy foods! (fruits, juices, breads etc) before we head to the Map of Africa viewing point. The forest and hills have formed together to create a formation that mirrors the African continent, it's uncanny! For the thrill seeker, guests are able to para-glide over the forests and lagoons of the Wilderness.

Our next stop is the Knysna Heads. A short walk to the viewing cliffs allows us to take some of the best photos of this entire trip, a firm favorite for locals and visitors alike!

The Knysna Elephant Park is our midday stop. A chance to walk and interact with Elephants. The Park is committed to the rehabilitation and protection of the elephants and we have gone to great lengths to insure the credibility of their ethical practices. You'll be in the hands of an Elephant Expert Guide. This is an experience like no other and one that will certainly create some of your best memories in SA.

Enrico's on the beach awaits! A late lunch/early evening dinner experience with a view of the Keurbooms lagoon, beer, wine or gin in hand, it's the perfect way to end of a phenomenal day.

Overnight in comfortable rooms or a shared house in Plettenberg Bay or Knysna
Day 3 - The Iconic Oudtshoorn
A day on the roads of the central Karoo starts with a drive through the historic Montagu Pass built over 100 years ago (this is especially fun in our 4X4 vehicle).

We'll then visit South Africa's oldest and most incredible attraction. The Cango Caves are one of the 7 wonders of Southern Africa. A expert led tour into the 7 extraordinary chambers of the caves awaits.

Our lunch stop is at a quaint and private family owned wine farm, this has been a huge highlight for Revelers of the past! An old barn has been converted into a beautiful restaurant, some of the best views of the trip are served up here. You'll also be able to try their wine and wagyu tasting!

The day ends with a Safari Drive experience at the Buffelsdrift Game Lodge. Experience true Karoo vegetation from an open game viewing vehicles. Our wide range of animals include Hippo, Elephant, Giraffe, Eland, Zebra, Buffalo, Rhino, Springbok and much more.

Overnight in cottage style or farmhouse accommodation in the Langeberg mountains
Day 4 - The Famous Route 62
Our final day starts with a warm and hearty breakfast before we make the 3 hour journey to the famous little town of Barrydale. A firm favorite of visitors from all around the globe. Diesel and Creme provides the perfect desert like diner experience with a South African twist.

We start the journey back toward Cape Town at this point. Farm Stalls and Mountain Passes await as we marvel at the beauty of open road and Karoo scenery.

Our final stop of the day is at a privately owned secret beer brewery in the mountains of Robertson where you'll be treated to a tour of the beer making process. Great food is available on site, you'll find it hard to say no! (This can be substituted for a wine experience if the group prefers)

Our tour then comes to an end as we make the 90 minute journey back to the Mother City :)
Included:
Pick up from accommodation/airport /central point

Welcome to the tour secret treat pack filled with local South African favorites

All transportation

All accommodation (3 Nights)

Knowledgeable tour companions

Big 5 Safari Experience (2 Hour Safari)

Visit to the Knysna Elephant Sanctuary

Braai (BBQ) Experience

Sundowner Drink at end of day 1

Breakfasts on all days

Cango Caves Tour

Buffelsdrift Game Lodge Visit

Visit to Mountain Brewery / Additional Wine Experience

Blend, bottle and name your own bottle of wine

On-board water on all days

Air-conditioned vehicle
Not Included:
Additional food and beverages

Meals not mentioned above
Optional Experiences:
Paragliding over the Wilderness Lagoon ($60)

Walk with Elephants Experience ($25)

Buffelsdrift Game Lodge Safari Experience ($32 for a 2 hour safari drive and sunset drink)
What to bring:
A camera to take awesome photos!

Spending money to buy gifts for those at home

Sun cream (it can get really hot in summer)

Warmer clothes for the winter months

Comfortable walking shoes

Lots of positivism and good feels!
Host / Vendor:

Your host will be Blaine Smith or Ryan Louw, local South African tourist guides. Blaine has lived in 6 of South Africa's 9 different provinces and currently ventures all over the country on various expeditions. Ryan chose to make the Western Cape his home after a stint up north, you won't find a bigger patriot for his country anywhere else! Both are extremely well traveled, with a wealth of knowledge and an unrivaled passion for local travel, you'll be in the best of South African hands.
Difficulty Level & Special Requests
The physical activity of this tour is low, it is however advisable to have comfortable walking shoes

Inform us if you are vegetarian, vegan or have any other dietary restrictions

If you'd like us to customize your tour to suit your needs or perhaps your particular budget or if you have questions then please don't hesitate to contact us.
(Above price is dependent on level of accommodation)